I welcome students wishing to gain experience with the techniques of electrophysiology (patch-clamp recording, optogenetics, and single channel), protein biochemistry, molecular biology (site-directed mutagenesis, gene-targeted deletion, DREADS, and viral infection), immunocytochemistry (neural activity markers), cell biology (cell culture, ELISA), olfactometry (computerized Knosys), systems physiology (CLAMS metabolic chambers), and mouse behavioral phenotyping (two-choice paradigm, odor habituation/dishabituation, elevated-plus maze, T-maze), and to those wishing to answer questions about the physiology of olfaction, cell-signaling cascades, the regulation of neuronal excitability, gut to brain metabolic processes, and ion channel structure/function.
I seek PhD students that have demonstrated research experience as an honor's thesis scholar, a co-author contributor, an intensive research program, or through acquisition of a Master's Degree.
We are currently accepting Postdoctoral Scholars through our NIH Training Grant in the Chemical Senses that MUST (YES MUST) be a US Citizen (Please Click Here for further information about this program and the NINE preceptors that can serve as potential sponsors).
We are currently accepting Postdoctoral Scholars through our NIH- and NSF-supported mechanisms, please Click Here for further information.
More information concerning postdoctoral scholar policies and training at the Florida State University can be located at the Office of Postdoctoral Affairs.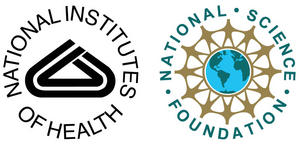 title-inside title-centered
2